Advanced zoom system and high-speed digital camera are just some of the highlights of the new Mitutoyo, newer addition to GHEPI's quality assurance tools.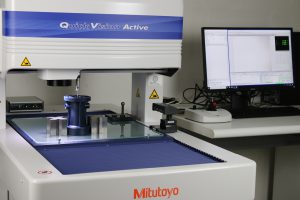 Mitutoyo is a CNC Vision Measuring System which offers the following benefits:
Programmable LED stage and coaxial light
4-quadrant LED ring light
High-resolution and high-speed color camera
High-quality zoom optics with interchangeable lenses
Compact design saves significant space
Powerful QVPAK 3D vision software
Touch-probe retrofittable
From wide-ranging measurement to micro-measurement, Mitutoyo guarantees high efficiency and versatility.
For any further information, please contact GHEPI.